As I spent so much time yesterday reading and since I became a leeking widow today (yeah, don't ask) I decided to settle down in front of Netflix to watch movies and drink wine.
The first movie I chose was a movie that I've roughly seen 500 times....My Girl. Words cannot begin to explain that deep setted love I have for that move. Even though it makes me ugly cry every.single.time.I.watch.it.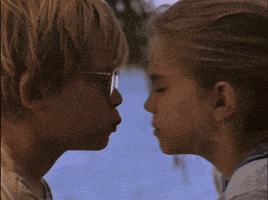 After I recovered from the old heart break, I decided that it was finally time to face my fear and watch Erin Brockovitch.
Okay, let me back up and explain...back when the movie was in theaters, my movie loving Mommom went to go see it...except she never saw it as she suffered a heart attack before getting to her seat. She lived, but never quite recovered. Ever since the incident, I avoided watching this movie out of pure ridiculous reasons.
I'm glad I finally found the courage to watch the movie as it was kick ass. I loved Erin Brockovitch and I truly reconsidered (for the hundredth time) whether I should be taking some law classes or something. The urge strikes about every six week or so so that seems right on schedule. But anyway, I completely fell in love with the movie and I'm glad that I finally watched it.
(I think I laughed way more than is actually appropriate)
Now I'm watching (or finishing rather), The Nanny Diaries. This is another rewatch, and nowhere near my favorite movie but when I started it I just wanted something mindless to have on in the background.
I think the next thing on my Netflix queue is Scandal...so I suspect that soon I'll be under Olivia Pope's spell. Hopefully I'll get around to reading at some point. *grin*