From Goodreads:

In The Hour I First Believed, Lamb travels well beyond his earlier work and embodies in his fiction myth, psychology, family history stretching back many generations, and the questions of faith that lie at the heart of everyday life. The result is an extraordinary tour de force, at once a meditation on the human condition and an unflinching yet compassionate evocation of character.

When forty-seven-year-old high school teacher Caelum Quirk and his younger wife, Maureen, a school nurse, move to Littleton, Colorado, they both get jobs at Columbine High School. In April 1999, Caelum returns home to Three Rivers, Connecticut, to be with his aunt who has just had a stroke. But Maureen finds herself in the school library at Columbine, cowering in a cabinet and expecting to be killed, as two vengeful students go on a carefully premeditated, murderous rampage. Miraculously she survives, but at a cost: she is unable to recover from the trauma. Caelum and Maureen flee Colorado and return to an illusion of safety at the Quirk family farm in Three Rivers. But the effects of chaos are not so easily put right, and further tragedy ensues.

While Maureen fights to regain her sanity, Caelum discovers a cache of old diaries, letters, and newspaper clippings in an upstairs bedroom of his family's house. The colorful and intriguing story they recount spans five generations of Quirk family ancestors, from the Civil War era to Caelum's own troubled childhood. Piece by piece, Caelum reconstructs the lives of the women and men whose legacy he bears. Unimaginable secrets emerge; long-buried fear, anger, guilt, and grief rise to the surface.

As Caelum grapples with unexpected and confounding revelations from the past, he also struggles to fashion a future out of the ashes of tragedy. His personal quest for meaning and faith becomes a mythic journey that is at the same time quintessentially contemporary -- and American.

The Hour I First Believed is a profound and heart-rending work of fiction. Wally Lamb proves himself a virtuoso storyteller, assembling a variety of voices and an ensemble of characters rich enough to evoke all of humanity.
The Hour I First Believed was a reread for me. I originally read it when it was first published (around 2009?) but I couldn't remember much. I couldn't even recall whether I had thought it was a good book or not.
So I reread it. And it took forever. And I was heartbroken to find that it was NOT what I had been expecting from the guy who wrote She's Come Undone and I Know This Much is True...two novels that appear high on my list of favorite novels.
The novel starts out okay. It is clearly about a rocky marriage, one that has almost been shattered beyond repair...but maybe will work out. Then tragedy hits and sets of a trajectory of a whole slew of tragedies.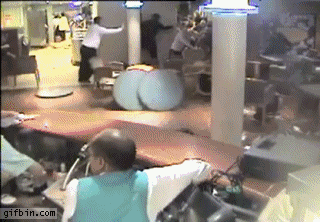 Then, on top of the disasters...we are presented with a whole host of subplots and uninteresting characters that just do not add anything to the novel. If anything, they just add into the confusion. I guess it made sense. Eventually. But yeah, it was mostly a disaster. It started with so much potential, but in the end, it left me completely unsatisfied. No true feels for any of the characters.
The one teeny detail that did warrant that extra half star was that Wally Lamb wrote Dolores in as a very minor character towards the end. As I have loved She's Come Undone since I first read it back in high school, I was excited to see her again. I love that Wally Lamb tied in She's Come Undone and This Much is True but sadly, it was too small a gesture in an otherwise yawnworthy tale.